Weekly
car Insurance
 With No Deposit/No Down Payment.
What is Weekly Car Insurance?
A weekly policy is an excellent option if you only require car insurance coverage for a few weeks. Some insurance companies offer week-long and four-week plans. In the USA, weekly car insurance is relatively new, and it is usually charged by the day. The cost varies between $10 and $25 per day, depending on a variety of factors, including: .
The age
Aspects of gender
History of driving
Type of vehicle
The location
There is generally a six-month renewal period for weekly policies. When the six months are over, you can't renew the policy on a weekly basis anymore. Typically, you wouldn't want to do that anyway because renewing a weekly policy for six months is more expensive than purchasing a regular six-month car insurance policy.
How does Weekly Car Insurance Work?
How can a time-consuming process be shortened to just a week? Surprisingly, it can be done easily.
Insurance rates are calculated daily by insurance companies. They also provide the choice of weekly car insurance for up to six months. You, as the policyholder, can choose to add more coverage options to your policy. This includes comprehensive and collision insurance. You can customize your short-term car insurance policy. Add riders like uninsured motorist coverage or protection. You can also include additional drivers if needed.
Not all car insurance providers offer weekly auto insurance. However, you can still get quotes for short-term coverage and compare companies that provide it. During your search, you may also come across monthly insurance options. Check with big car insurance companies about short-term coverage options to see what they specialize in.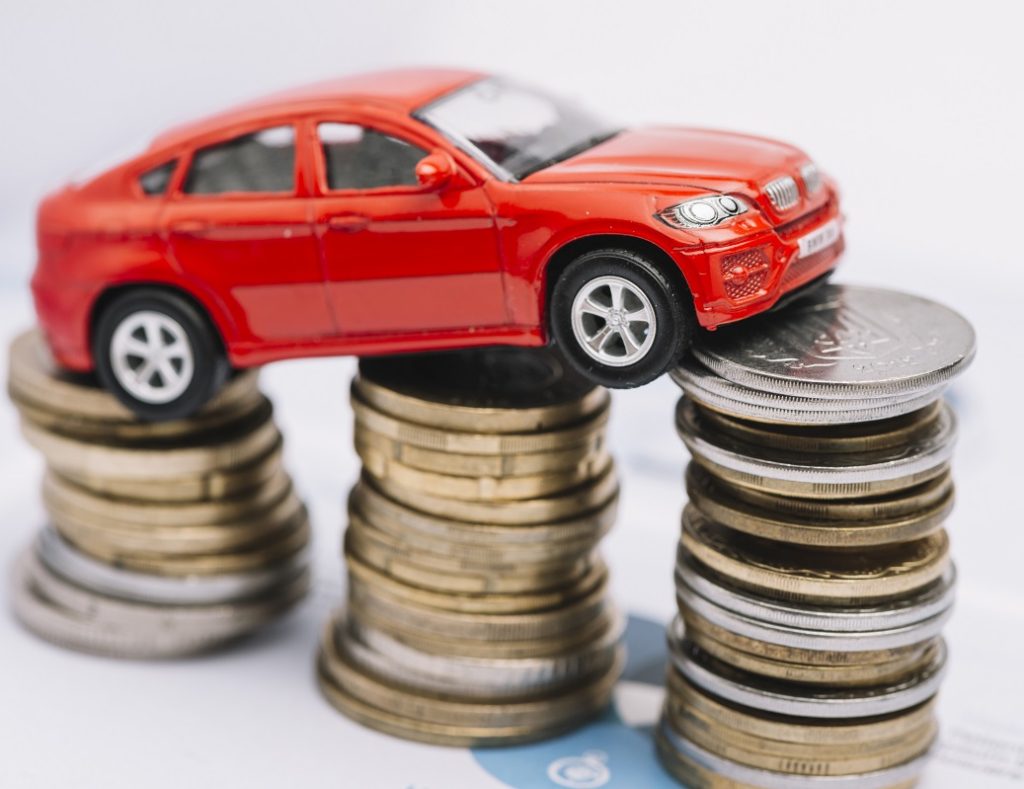 Why Weekly Car Insurance?
There are several scenarios that could result in a need for one week car insurance, including: .
During spring break, a college student returns home and wishes to drive their vehicle.
Short-term use of ride sharing.
Your car will be driven by out-of-town visitors.
As your own vehicle is in the shop or you look for a new one, you borrow someone else's.
While on vacation, you want to save money by avoiding expensive car rental insurance
In the near future, you plan to sell your vehicle.
Weekly car insurance can be beneficial in a variety of situations.
Who Can Not Buy Weekly Car Insurance In the USA? .
There are a few specific situations in which weekly car insurance is not available.
There is a suspension or revocation of your license .
You're too young for weekly insurance if you're under 21. However, there are some companies that don't provide this coverage if you're under 24.
You are not a citizen of the United States .
Who needs one-week car insurance?
There are two reasons why one-week car insurance is used: for business trips and vacations.
Your college student may be home for spring break. Or maybe you're borrowing a car from a friend or family member.
When you borrow a car, you might find that the car owner's insurance coverage doesn't meet your needs. Consider increasing your liability coverage or adding collision, comprehensive, or other coverages.
Did you know you can get temporary car insurance on a friend's car? This knowledge can help you avoid headaches and disagreements.
If you often borrow a car, it's better to consider non-owner car insurance instead of temporary car insurance. It might be cheaper to carry that instead of temporary car insurance.
If you're getting your first car, a temporary car insurance policy could be suitable. If you haven't had time to research car insurance, you can compare coverage and rates by buying a one-week or one-month policy. Can you get car insurance for just one month? Yes, many providers offer this type of coverage.
What's the difference between weekly plans and traditional car insurance?
When it comes to car insurance, there are two main types of plans: traditional and weekly. Traditional car insurance is the more common type of plan. It usually covers you for a set period of time, usually six or twelve months. With regular car insurance, you pay your premium all at once when the policy starts.
Weekly car insurance plans are becoming increasingly popular, especially among millennials. A weekly car insurance plan allows you to pay your premium on a week-to-week basis, instead of all at once. This can be a cheaper option for some people. You can pay for your insurance premium over a year instead of all at once. Plus, if you only use your car occasionally or for short trips, you may not need to insure it for an entire year.
What is the cost of weekly car insurance?
The average cost of weekly car insurance is $200. The number can vary depending on your car, driving record, and where you live.
What are the factors that impact weekly car insurance rates?
Your weekly car insurance premium depends on a number of factors, including:
Car insurance is usually pricier for young drivers, especially teens. Weekly car insurance is typically limited to drivers under 25 – similar to rental cars.
Luxury cars are more expensive to insure, so the weekly rates reflect that. These cars see a $175 daily rate for temporary car insurance.
The amount of short-term car insurance you choose can impact how much you pay for weekly coverage.
Each insurance provider sets their own prices for auto insurance policies. That's why it's important to shop around for weekly car insurance, just like you would for any other type of coverage. Keep your options open for temporary coverage.
A weekly coverage car insurance policy is cheaper and more flexible than a regular policy. Regular policies usually require a commitment of six months or one year.
What do I need to know before buying one-week car insurance?
If you need car insurance for a short period, one-week car insurance might be the right choice for you. Here's what you need to know before buying one-week car insurance: .
Short-term car insurance for one week is usually pricier than other options.
One-week car insurance is ideal for short-term situations. For example, when you rent a car or borrow a friend's car.
When you apply for one-week car insurance, you just need to give some basic information about yourself and your vehicle.
Make sure to compare options before buying one-week car insurance because coverage and benefits differ among insurers.
Before purchasing one-week car insurance, check if the insurer is licensed to operate in your state.
Make sure to carefully read the policy to understand what is and isn't covered by one-week car insurance.
What companies carry one-week car insurance? .
If you need one-week car insurance, there are several companies you can choose from.
Geico, which offers a seven-day policy for around $200. This policy includes liability coverage, uninsured motorist protection, and collision and comprehensive coverage.
Progressive, which offers a similar seven-day policy starting at $250. This policy includes liability coverage, personal injury protection, and rental car reimbursement.
State Farm offers a pay-by-the-mile program that starts at just $6 per day. This program is a good option if you only need car insurance for a short time. It doesn't include extras like liability or uninsured motorist coverage.
AAA offers seven-day policies for their members starting at $140. This policy includes liability and medical payments coverage.
Can you extend a one-week car insurance policy?
The answer is yes, in most cases you can extend your one-week car insurance policy. Before traveling, make sure to contact your insurance company beforehand. Ask if they provide this option and find out about the specific conditions. Insurers might ask for an extra payment or limit you to extending your policy for two weeks at most.
If you regularly need car insurance for more than a week, you might want to think about getting a monthly or yearly policy instead. This usually saves money in the long term and gives you peace of mind, knowing your car is always insured.
Is There Anything That Weekly Car Insurance Will Not Cover?
There are a few things that weekly car insurance will not cover. These include:
Damage to your car that is caused by you driving under the influence of drugs or alcohol
Damage to your car that is caused by you driving recklessly or dangerously.
Damage to your car that is caused by you deliberately causing an accident.
If you do not follow the terms and conditions of your insurance policy, any damage to your car will not be covered.
If you don't have the right insurance coverage, any damage to your car won't be covered.
Any damage to your car that is caused by an unlicensed or uninsured driver.
Any damage to your car that is caused by a hit and run driver.
Any damage to your car that is caused by an animal or act of nature (e.g. flood, hail, etc.)
If you get into an accident while driving, you may need to pay for any legal fees or costs associated with it.
Here Is A List Of Important FAQS
Alex Huber is a content writer for Atoz Insurances and he is a very experienced and well-rounded freelance content writer who specializes in the insurance and finance niches. His writing is engaging and informative, and he has a strong understanding of the industries he writes about.