Low Income
car Insurance Texas
 With No Deposit/No Down Payment.
Individuals And Families Low Income Car Insurance In Texas Explained In A Nutshell
Finding cheap car insurance for drivers with lower incomes in Texas can be a challenging task as the state doesn't have any government assistance program in place. The only way to get auto insurance at affordable price rates for low income drivers id to shop and compare multiple free quotes offered by several insurers. Besides, the cheapest alternative for car coverage with low income is to buy the state mandated minimum liability-only insurance cover for third party bodily injuries and property damages. And if you don't drive your vehicle frequently then you can also consider buying a pay-per-mile car policy.
With drivers' income levels ruled out of the auto insurance rates calculation exercise in Texas, the only thing which can impact premiums is the extent of coverage that is sought and whether a teen driver's name is being added to the coverage. In addition, many other factors such as the driver's age, gender, past driving record, credit history as well as the exact type, make and model of the car that is to be insured can also affect car insurance rates in Texas in the absence of any government assistance for lower income drivers. Know more about the subject online!
How Do Premium Rates On Auto Insurance For Low Income Families In Texas Fare?
In Texas, a driver's income is not a criterion for granting any financial concession to reduce premium while assessing car coverage risks neither are there government assistance programs. So, individuals and families that have low incomes are left to fend for themselves while getting their car(s) insured as carrying valid auto insurance is mandatory by national law for driving on road legally. As driving record and credit scores are important parameters in the premium calculation exercise, drivers that have both these factors in poor shape avoid buying car insurance in Texas. It is estimated that around 8.3% Texas drivers are uninsured.
However, if you have low family income but want to get your household vehicle(s) insured at the cheapest rates, you can always consider purchasing your state mandated basic liability insurance cover or a pay-per-mile/black box car policy if you drive your vehicle occasionally. Farmers, GEICO and State Farm are among the companies that provide minimum liability car covers at the lowest rates. But Texas auto insurance rates for drivers will again vary by companies for low income individuals and families. The below tables will give you some information regarding the same.
Average Yearly Car Insurance Rates In Texas For Low Income Individuals And Families By Companies If Credit Is Good
| Company Name | Rates For Low Income Individuals |
| --- | --- |
| Farmers | $433 |
| USAA | $437 |
| State Farm | $510 |
| GEICO | $544 |
| Esurance | $676 |
| AAA | $580 |
| Mercury | $743 |
| MetLife | $725 |
| Nationwide | $699 |
| Company Name | Rates For Low Income Families |
| --- | --- |
| Farmers | $1,553 |
| USAA | $1,482 |
| State Farm | $1,707 |
| GEICO | $1,971 |
| Esurance | $2,444 |
| AAA | $1,941 |
| Mercury | $2,726 |
| MetLife | $2,385 |
| Nationwide | $2,339 |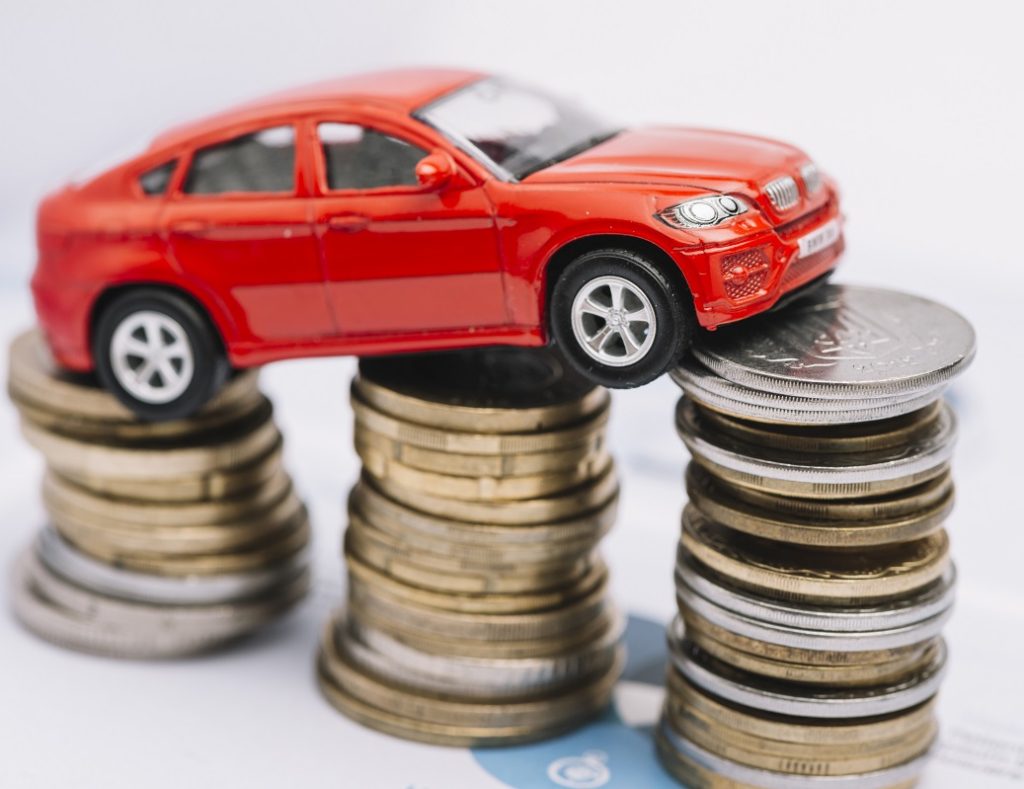 What Types Of Auto Insurance Rates Can Low Income Poor Credit Students Expect In Texas?
Since there is no government assistance program to assist low income drivers with auto insurance, the only way to save money is to get your vehicle insured with a state mandated minimum liability insurance plan or a pay-per-mile car policy. Alternatively, when your family incomes are less but you still need to drive car(s) for whatsoever reasons, you can shop and compare free quotes provided by several top rated insurers online. According to our experts, the cheapest companies to insure cars with basic liability insurance coverage in Texas for drivers with lower incomes are Farmers, GEICO and State Farm.
But Texas car insurance rates can also vary depending on a driver's age, status of past driving record and credit history. We have previously mentioned the auto insurance rates offered to people with lower incomes for individuals and families if the credit rating is good. We will now see what you can expect when the credit score of a low income Texas driver is poor and he/she is a teen, young or a college student driver. The following table will give you a brief idea regarding the same.
Average Yearly Car Insurance Rates In Texas For Low Income Poor Credit Students By Companies
| Company Name | Average Yearly Car Insurance Rates |
| --- | --- |
| Farmers | $1,043 |
| USAA | $1,053 |
| State Farm | $1,229 |
| GEICO | $1,312 |
| Esurance | $1,630 |
| AAA | $1,397 |
| Mercury | $1,792 |
| MetLife | $1,747 |
| Nationwide | $1,684 |
Which Factors Will Affect Low Income Auto Insurance Texas Rates In Texas?
While Texas doesn't have a government assistance program to help drivers in low income families in insuring their vehicles, it is still possible to get cheap auto insurance coverage. Apart from minimum liability insurance coverage prescribed by the State and pay-per-mile car cover, you will have to do extensive shopping for saving money on the premium without compromising on the coverage levels. On the internet you can get free quote estimates that are competitively priced and at the time of researching your options, it is vital that you compare proposals which have similar coverage level. You must also inquire about premium discounts to save extra.
There are several factors that go into the premium calculation of the premiums but the most crucial factor is the driver's age, gender, residential location, driving record and credit history. Besides, the exact make, model and type of vehicle which is to be insured can also affect the overall affordability of Texas auto insurance rates.
| List of Factors | Impact on Yearly Car Insurance Rates |
| --- | --- |
| Driver's Age | Premium for middle aged drivers is less by 2.4x than young drivers |
| Adding teen drivers | Premium for parent's policy can rise by 3.6x by adding teen's name |
| Extent of Coverage | Premium for full coverage will be 2.5x more than it is for the state minimum |
| Status of credit | Premium for poor credit driver will cost 2.3x more than driver with good credit |
| Model of the car | Premium for latest or still new cars will be much higher than that for older cars |
Experts at Atozinsurances.com have found out that the below mentioned factors have significant impact on car insurance premium rates for drivers who have low incomes.
Driver's age
Coverage levels
Adding teen drivers
Nevertheless, a Texas driver's credit score and vehicle model which is t be insured also turn out to be crucial as far as determination of premium is concerned. To calculate how much you will have to spend to get your vehicle insured with low family income, contact us today! We will also let you know the current insurance rates for Texas drivers online.
Minimum Auto Insurance Coverage Requirements For Low Income Drivers In Texas
The minimum liability car insurance coverage limits that every Texas driver must carry while driving a vehicle is as follows:
Third Part Bodily Injury Coverage – $30,000 per person/$60,000 per accident
Third Party Property Damages Coverage – $25,000 per accident
If you are driver with low household income, buying a state mandated basic 3rd party liability-only insurance car cover is your best and cheapest option. But the coverage limits might not be sufficient for protecting your finances in the event of a serious accident. It is always desirable to buy coverage with higher limits. You can even think of purchasing pay-per-mile car cover if you don't drive your car that frequently. Both of these options will cost you much lesser.
In addition, when you are out to explore various low cost alternatives to get your vehicle(s) insured with lower incomes, it is important for you to understand that a third party liability-insurance policy will not cover your car for damages post an accident as it will not have comprehensive and collision coverage features. You may have to purchase both these coverage features separately if you vehicle is still new and has some market worth. Such a proposition can protect your finances and give peace of mind. But if your car is much older and has less market worth then you can drop both these coverage features for reducing insurance costs.
Gap insurance is another major consideration which you can look to buy. Although this car coverage type it is not mandated by law, it can prove to be of great help, if the car that you are driving is under finance and you have gone deeply underwater on your payments. You can learn more about cheap Texas auto insurance requirements for low income drivers by talking to our experts today!
Check Eligibility To Get Discounts On Auto Insurance For Low Income Drivers In Texas
Auto insurance companies in Texas offer variety of premium discounts to qualified drivers regardless of their income levels. So, drivers with low incomes are also eligible to get discounted car insurance package. At the time of exploring your options, it is important that you ask every insurer what types of premium discounts you can get. This way you have the chance to save few hundreds.
Here is a list of 3 commonly provided car insurance discounts offered by insurers that every Texas driver can get.
Safe driver discount – If your driving slate is clean and free of any accident or traffic violations for the last 3 years then you may get a safe driver discount on your yearly car insurance premium from majority of the insurers. You can improve your chances of being a safe driver by getting enrolled for a defensive driver's training course with some government approved institute. On successfully passing out the course and keeping with safe driving habits, you will find it much easier to qualify for this type of discount on premium. Many insurers offer apps based reward programs to safe drivers.
Bundling of policies – If you buy car and home or renter's insurance covers from the same insurer then most of the insurers may provide bundling discount. It will help you in reducing the insurance cost for auto insurance and save money. But companies may have separate guidelines for providing such kind of a premium discount. You may have to talk to a competent certified and experienced independent agent to know more about the specifics that apply.

You can even obtain an extra discount on premium if you insure two or more cars in your household with the same insurer. Most of the companies will provide you a multi-car discount.
Safety features in car(s) – Vehicles that have different types of safety features such as side airbags, anti-theft alarm, anti-lock braking system, lane departure alerts, etc, can qualify easily for a special premium discount. Besides, if the safety and crash tests ratings of your vehicle, which is to be insured, is good then you can even get additional discount which will further help in reducing the premium. But the extent of discount(s) provided is likely to vary from company to company. You will have to check that with each insurer while researching your options.
To learn more about how much you can save on your low income driver's car insurance quote, use our online comparison tool now!
Here Is A List Of Important FAQS
Insurance assistance programs for low-income drivers are not available in Texas.
Premiums are not affected by your income. However, factors like age and credit score, both of which affect income, can have a significant effect.
Alex Huber is a content writer for Atoz Insurances and he is a very experienced and well-rounded freelance content writer who specializes in the insurance and finance niches. His writing is engaging and informative, and he has a strong understanding of the industries he writes about.