Low Income
car Insurance California
 With No Deposit/No Down Payment.
Low Income Car Insurance in California for Drivers Available To Drive Legally
Finding an affordable auto insurance quote for drivers with low incomes in California is now easy. All you need to do is just take advantage of the fast internet processes and seek help from specialists. California provides a special assistance program to family drivers that have low income but certain basic eligibility conditions apply. To qualify for the California state government's financial help on car insurance coverage, you must meet the below mentioned guidelines:
You should be at least 19 years in age
You must be having valid driver's license
The existing market worth of your car must be less than $25,000
You must be able to give income proof which shows that your current household income is less than 250% of the federal poverty level
Even if you are not eligible for the government subsidy program for auto insurance coverage offered to low income drivers, you can still get your car insured for a fairly lower price. The state mandated minimum liability-only coverage is your cheapest option and if you drive less annually, you can also consider purchasing pay-per-mile coverage for your vehicle which doesn't cost much.
A typical state prescribed basic liability only insurance policy will cover damages as follows:
Damages worth up to $10,000 per person per accident for the treatment of bodily injuries caused to third party victims.
Damages worth up to $20,000 per car accident per death of one third party victim on account of an accident involving the insured vehicle.
Damages worth up to $3,000 for repair or reconstruction work of third party property which got destroyed during an accident involving the insured car.
Learn more about your chances of qualifying for the California state low income drivers' assistance program with free advice online!
California's Government Assistance Program for Low-Income Drivers
The California state's financial assistance program on auto insurance for low income drivers is also known as the Low Cost Automobile Insurance Program (CLCA). Now that you know the eligibility criteria to qualify for the program and the coverage limits that provided under the plan. There are number of car insurance companies that participate in the government aided program. You can get and compare the best free quotes within minutes with our online comparison tool. To get started with your shopping task, enter your state's zip code and complete an easy online quotes request form. See how much can save!
For your knowledge, GEICO and Progressive are among the cheapest companies that offer car covers to drivers with low monthly incomes under the California state government's financial assistance program. However, at an individual driver level, the premium may vary depending on the driver's age, gender, make and model of the vehicle that is to be insured as well as status of driving record and credit profile. On an average, a 40 year old driver tends to pay $1,429 per year for full coverage but drivers of the same age that buy minimum liability insurance coverage have to pay just $665 per year for the same coverage. Thus, the difference between the two coverage types is $764.
atozinsurances.com can enable you to find out how much you may be required to pay for getting your vehicle insured with lower income in California. We will also help you know whether you are eligible for the government assistance program online.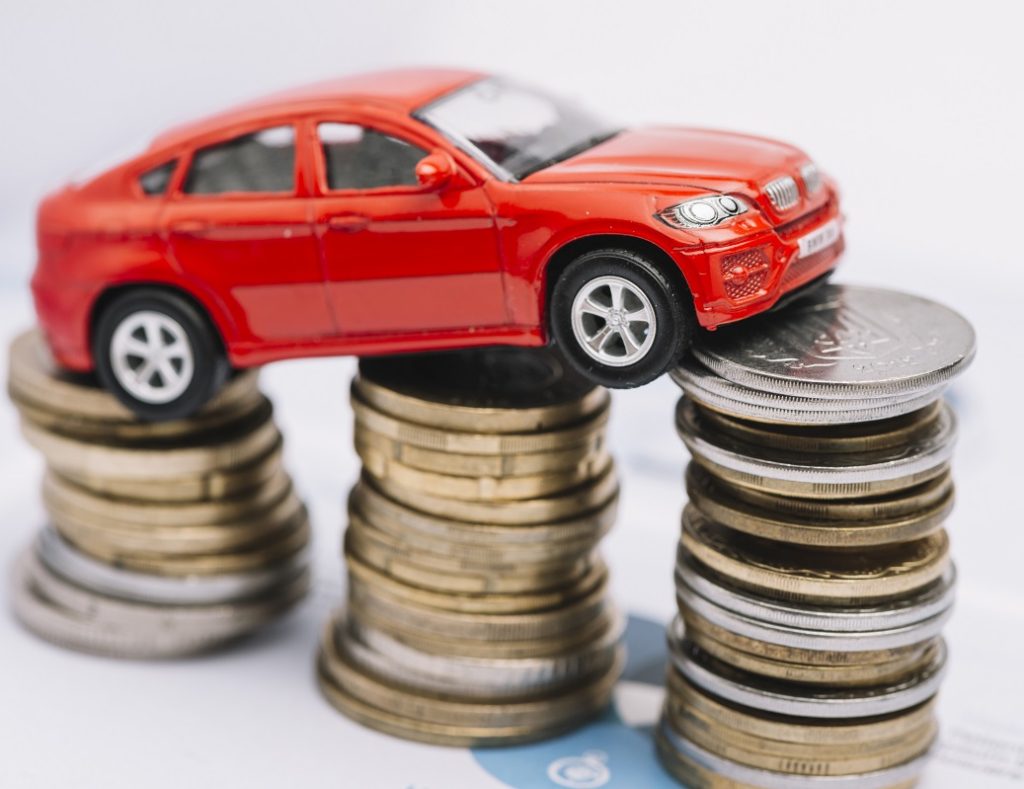 List of Companies That Offer Cheapest Car Insurance To Low Income Studnets
As is the case with regular auto insurance policies, teen and young drivers tend to spend significantly more for car coverage in California because of their having bad or no credit ratings and low monthly incomes with part-time jobs. This makes them eligible to get benefitted with the California state government's assistance program. Credit score of a driver is an important factor in calculation of car insurance rates. The coverage risks associated with drivers that have poor credit is pretty high and so, insurers charge much higher premiums. But qualification of discounts can save student drivers money on auto insurance.
Here is some information regarding the average yearly car insurance rates for 2022 provided to teen and young drivers by different companies in California State.
| Company Name | Average Yearly Car Insurance Rates |
| --- | --- |
| Progressive | $1,043 |
| USAA | $1,046 |
| CSAA | $1,094 |
| GEICO | $1,128 |
| Esurance | $1,236 |
| AAA | $1,272 |
| Mercury | $1,278 |
| MetLife | $1,452 |
| Travelers | $1,461 |
| State Farm | $1,583 |
From the above table you can conclude that the cheapest average yearly car insurance rates for teen and young drivers are offered by:
Progressive – $1,043 per year
CSAA – $ 1,094 per year
USAA – $1,046 per year (for drivers with military backgrounds)
Learn more about companies that provide the cheapest auto insurance rates for low income drivers based on your age, gender, driving record and credit history under the California government's car insurance assistance program by contacting us online today
What Factors Are Impact Car Insurance Rates in California?
Not all states allow insurers to use drivers' incomes for calculating auto insurance rates but the state of California does. But a driver's income is not the only factor that goes into the premium calculation exercise. There are several other factors related to driver incomes which play equally important role in determining the overall affordability of car insurance rates. For example, teen and young drivers have to pay substantially more for vehicle insurance as they are likely to have lower incomes. But what adds to their financial woes is the fact that they are also most likely to meet with accidents because of their speeding habits and less driving experience
As compared to teen and young drivers, senior or old drivers may have higher monthly incomes and the much desired driving experience. As a result, the auto insurance costs for these experienced and financially better off drivers are low. Besides, as mentioned earlier, teen/young drivers have much higher probability of getting involved in accidents. This results in more frequent filing of claims that greatly increases the coverage risks faced by insurers. It has also been observed that drivers with low incomes file more claims than those with higher income levels. A lengthy claims history can thwart any attempts to qualify for a low sustainable premium.
Here is a crucial piece of information about how auto insurance rates vary by the driver age and car model.
| List of Factors | Impact on Yearly Car Insurance Rates |
| --- | --- |
| Adding Teen Driver(s) | Premium for parent's policy will increase by 3.3x |
| Past Driving Record | Premium will be 2.9x more expensive for bad driving record |
| Extent of Coverage | Premium will be 2.7x expensive with raising of coverage levels |
| Age of the Driver(s) | Premium will be 1.1x more for older drivers with rising of coverage |
| Car Type, Make and Model | Premium for full coverage will be expensive for pricy new vehicles |
Thus, there is a direct correlation between driver's income and car insurance rates in California. But it is possible to save money on teen and young drivers' auto insurance if you get your teen or young driver's name added to your existing auto insurance policy. The proposition may be much cheaper than buying a separate car insurance cover. But remember, driver's driving history and coverage levels being sought can still affect overall affordability of auto insurance premiums. Know more regarding current trends in California car insurance rates now!
California Low Cost Automobile (CLCA) Insurance Program Explained In Brief
Subsidized auto insurance coverage is offered to drivers with lower incomes in California under the Low Cost Automobile Insurance Program (CLCA). However, the car coverage levels provided under this government plan are much less than even the minimum liability insurance cover mandated by California State rules and regulations. Resident drivers, who have lower incomes and are eligible for the California Low Cost Auto Insurance Program (CLCA), are entitled to get basic coverage for their cars but can't buy and add comprehensive and collision coverage features to the policy as there is no such option available. The coverage includes the following:
Third Part Bodily Injury Cover – Pays costs for damages up to $10,000 per third party victim or $20,000 per claim filed post an at-fault accident involving the insured car.
Third Part Property Damages Cover – Pays costs repair of damages caused to 3rd person's property with a limit of up to $3,000 by insured car during an at-fault accident.
The following car coverage features are optional under CLCA which a low income driver may buy to get adequate protection.
PIP or Medical Payments Coverage – Pays costs worth up to $1,000 per person per accident for treatment of bodily injuries caused to the driver and/or fellow passengers in the insured car at the time of an accident.
Uninsured Motorist Coverage – Pays costs worth up to $10,000 treatment of bodily injuries caused to an uninsured motorist and worth up to $20,000 for damages caused to the other vehicle that meets with an accident with the insured car.
The Low Cost Automobile Insurance Program (CLCA) is specifically designed to help alleviate the financial difficulties faced by low income drivers in getting their cars insured. But the process to get benefitted with the government assistance program begins with the qualification process.
Check Eligibility To Get Cheap Low Income Auto Insurance California Online
The Californis Low Cost Automobile Insurance Program (CLCA) is meant to benefit drivers with low incomes that are less than 250% of the federal poverty level. So, it is not for drivers who are looking to get cheap auto insurance. The eligibility requirements for the CLCA program are highly restrictive and drivers are entitled to secure car coverage which is less than even the state prescribed minimum liability-only insurance cover. Very few insurers participate in the state subsidized CLCA program and drivers with lower incomes, who qualify, may not have the option to work with an insurer of their choice.
If you are driver that has low household income, you need to meet the following basic conditions to reap benefits of the CLCA insurance program.
You must be above 19 years old and have valid driver's license issued by the California state DMV.
Only two cars can be insured under CLCA insurance plan and one driver can get just two policies.
The market worth of the vehicle(s), which are to be insured, must be less than $25,000.
Yearly household income of an applicant should be less than 250% of the federal poverty level.
To apply for the CLCA insurance program, driver must not have more than one at-fault accident and one traffic ticket on his/her driving record for the last 3 years.
Atozinsurances.com can assist you to determine your eligibility for the CLCA insurance program online through a process that is easy simple and hassle-free. With our online expert help, you can also determine your chances of getting and comparing the best cheap free quote estimates provided by top insurers in your state. Act to find out how much money you can save on your car insurance for lower income drivers. For receiving the cheapest free quotes, apply online now!
Here Is A List Of Important FAQS
There are several ways in which postal workers' auto insurance will affect premium. Companies like GEICO may offer federal employee discount which is not available for drivers that belong to various other categories. As a postal employee, you may be travelling more on road and for insurers and so, the probability of meeting with an accident/crash is always there. It increases the coverage risks for insurers.
When a postal employee meets with a car accident off-duty, the car's insurance company will cover the resulting damages. But if the car accident occurs while making postal deliveries, the damages may not be covered by the insurance provider. This is because standard auto insurance policies are meant for cars in personal use. So, postal employees have to purchase commercial insurance.
No. Your income won't have any effect on your California auto insurance rates. Instead other income related factors like your age, gender, driving record, etc. will impact the car insurance premiums in California.
Alex Huber is a content writer for Atoz Insurances and he is a very experienced and well-rounded freelance content writer who specializes in the insurance and finance niches. His writing is engaging and informative, and he has a strong understanding of the industries he writes about.